Castello Macchiaroli a Teggiano, provincia di Salerno
The Macchiaroli Castle is located in the ancient city of Teggiano at the center of the Valley of Diano in the province of Salerno. Built in Norman times, it is among the most important sites in Southern Italy. Belonging to the Princes of Sanseverino, the Castle has been the center of important historical events, including the conspiracy of the barons in 1485. Over the course of centuries the Castle has changed roles, from a medieval, war-torn fortress to a tranquil residence, and ownerships until 1860 when the monumental structure was purchased by the Macchiaroli family.
Today, after the completion of an important restoration including its ancient walkways of war, the majesty of its towers and the removing architectural barriers, the Castle is appointed with elegant and refined furnishings making it an ideal venue for weddings and parties. Its spacious indoor and outdoor locations are ideal for concerts, theatrical events, conventions, conferences, and cultural events.
Castello Macchiaroli's atmosphere will make you relive the magic of forgone times, and our hospitality and attention to detail will create unforgettable memories to last a lifetime.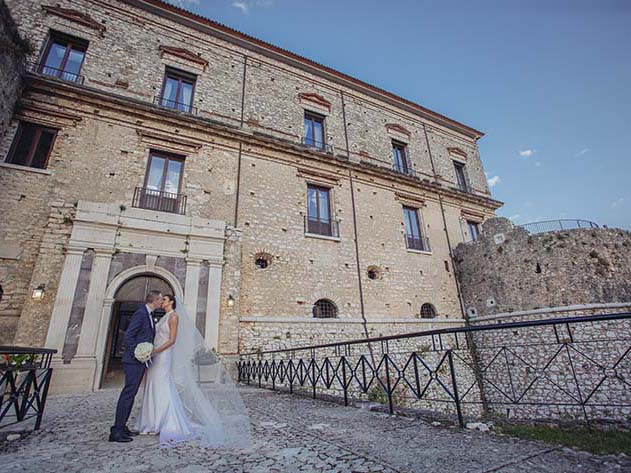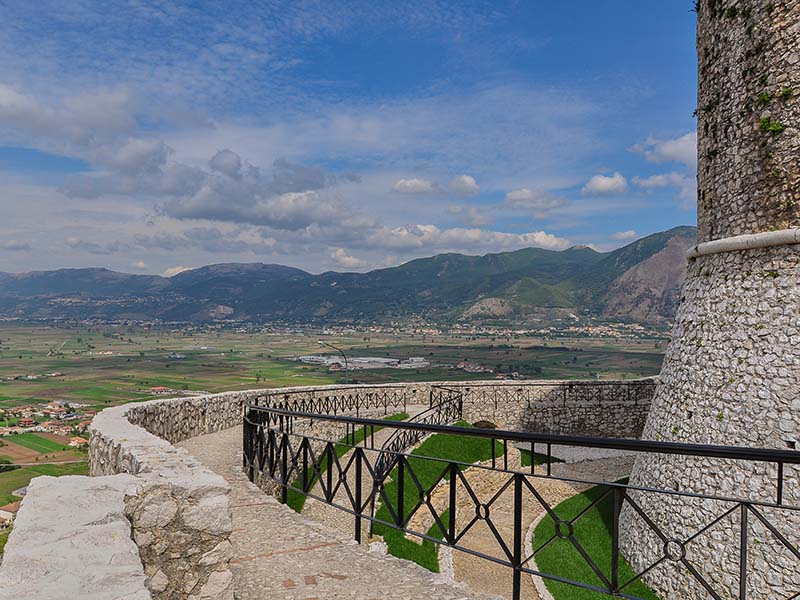 General amenities
Air conditioning
A civil ceremony recognized by the City Council
Glass elevator structures to avoid architectural barriers
Valet Parking on request
Babysitter and kids animation on request
Four-legged friends are welcome
Guided visits to the Castle
Guided visits to the historical town center of Teggiano
Guided visits to places of interest of the Vallo di Diano
Spaces for events
Outdoors: 500 guests
Indoors: 370 guests
Rooms: 3 Suites of about 750 sq ft
Audio System
Projection Screen for video projector
Prepared by the professional chefs of the Castle in a state-of-the-art kitchen